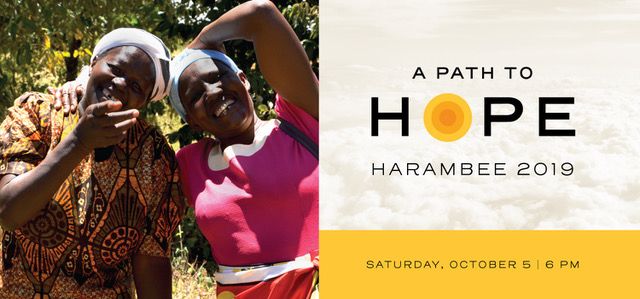 Path From Poverty invites you to join us for our annual Harambee gala. Celebrate 20 years of walking alongside Kenyan women and girls who are overcoming poverty and walking toward a life filled with hope. 
Harambee - A Path To Hope
Saturday, October 5, 2019 
6 PM - 9 PM
The Mountaineers, Seattle
Reception & Kenyan Marketplace 6 pm 
Dinner  7 pm & Guest Speaker 7:30 pm
After Sept 30 tickets may be purchased for $100 each.  Contact angie@pathfrompoverty.org or call 608-772-8308 to reserve your tickets.  
If you are unable to attend, please consider making a donation here.