Thank You WEI Supporters for Raising Over $20,000 at Walk For Water 2019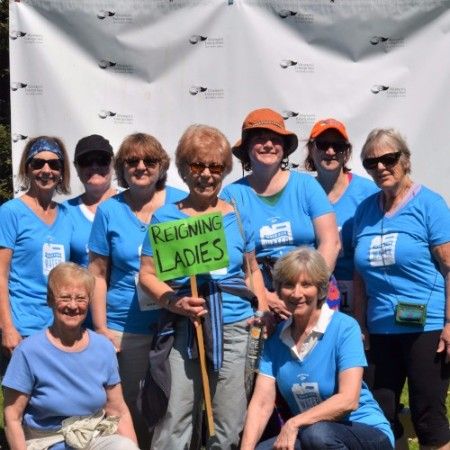 Reigning Ladies Walk for Water Team
Thank you all, near and far, who supported WEI's 9th Annual Walk for Water 2019. The sun was out, the music was incredible, and we could not be more thankful for the amazing community of people that came out to participate this year.  Big thank you to participants, volunteers, donors and sponsors who all made it possible. We could hear the cries of joy and gratitude of the women's groups all the way in Kenya!
Congratulations to the top fundraisers, teams and race finishers. 
Top Fundraising Team: Reigning Ladies raised $3,135
Top Individual Fundraisers: Doug & Sharon Andrews
Team Fundraising Totals
Presby Water Angels - $1,830
Reigning Hope - $1,047
Agnes' Sister Lisa - $535
Sunny, Hook & Co. - $300
Lake City Pres Walkers - $144
Kenya Dig It - $175
Silly Sally's Water Walkers - $25
Top Finishers
1st Place:  Kevin Hutchinson 00:21:27
2nd Place: Russell O'Connell 00:21:33
3rd Place:  Victor Bli 00:21:51
Find your finish time: Overall Finish Times
Still time to donate, go to our Donate Page and write "Walk for Water" in the Note section.
Volunteers

Ready

Cutie Pie

Team Mates

Go!

Top Finishers

We Got This

Looking Good

Beautiful Day

Sweet

Anzanga

Celebrate!

Smile

Family

Team Reigning Hope