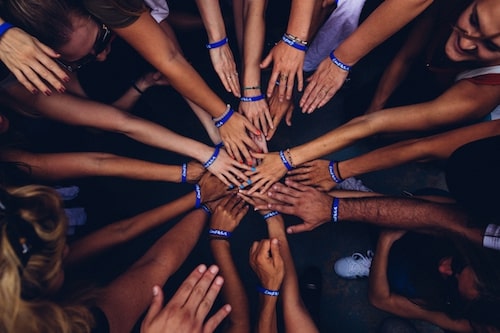 On Mondays a group from Rotary gets together to cut wood, stack it and deliver it to customers.  They give the proceeds to Path From Poverty. 
"The motto of Rotary is 'service above self'", explained Tom Schaafsma, a woodcutter and a member of Rotary.  "We work for about 1/2 day, which is impressive because we are all retired and in our early 70s to our mid 80s." 
"This project is great because we get the camaraderie of being together, the benefits of outdoor exercise and we are helping people, " continued Schaafsma who credits Mary Jane Apple, a tireless advocate of PFP, with introducing them to PFP. Over the years the woodcutters have sold 46 cords of wood and raised $10,350 for PFP.
"In recent years, Rotary has begun focusing on water issues around the world, especially in third world countries.  The PFP model really appeals to us since each woman earns her own way out of poverty.  There is no blank check."
Interested in purchasing some wood for your fireplace this winter and helping PFP at the same time?  Call Tom at 360-670-9358 or Jack at 360-582-7685.  They deliver wood in a 10-mile radius of Sequim.