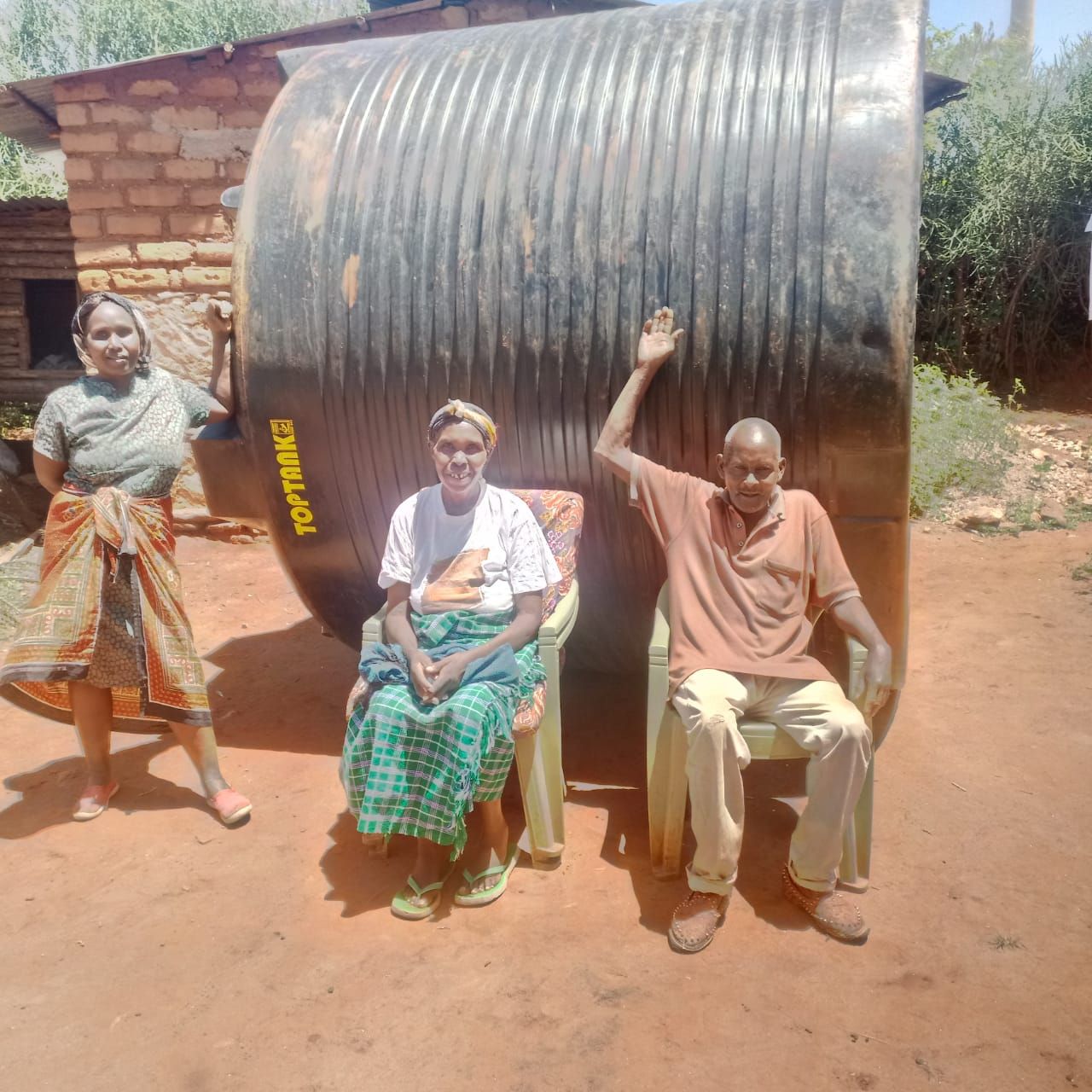 Thank you for your continued support of the Path From Poverty mission. 
Bidding Farewell to Long Time Staff
There are a few changes in our the organization  and as of the end of this past December, Judi Krabill is no longer on staff.  We thank her for sharing her love and talent with PFP in the many ways she did for well over a decade.  Her impact will be everlasting.
Marilyn Kaino will be retiring in June of this year.  From her work with our women in Kenya she has shared our mission and their stories with churches, civic groups, and others.   Her passion in as a mission advocate has brought so many wonderful supporters to our cause.
PFP is hiring.  Check out the position description here.   Help us spread the word to ensure that we get a pool of qualified candidates.
Welcome New Board Members
We welcome our newest board members Jeanette Makau and Barbara Rood.  Learn about them here. 
Traveling to Kenya to Build Bases for the Water Tanks
Our 2020 Work Team will be traveling to Kenya on February 26.  All are excited to work side by side with our women in Kenya.  We appreciate your prayers for the team.  Follow along with our journey daily by downloading our prayer journal here.
Mark Your Calendar!
Walk For Water is scheduled for May 9. It;s time to get your team and sponsors ready. Click for details.
And, while our Harambee fundraiser is not until this fall, it would be great to get it on your calendar too.  The evening of October 17, 2020 at the Mountaineers Club in Seattle.
We know you are always most interested in how our program with your generous support is helping to transform lives of Kenyan women and their families. 
Meet Josephine
Josephine is a member of the Usegyo was Kikongoni cluster.  She is a 39 year old married  woman with 9 children. Her husband is unemployed but he looks after their livestock and does a bit of farming.  Josephine joined Path From Poverty in 2017.  She generates income by making ropes and doing casual work in the neighborhood. She also has a few chickens and sells eggs.
After receiving the tank she no longer has to walk  6 kilometers in each direction daily for water.  
Josephine says that she could not imagine that they could have such a wonderful gift at their home, and her family see is as a miracle from God. 
Josephine has been ill since last July.   With her new water tank she no longer has to spend 100 shillings every day to buy water off her meager earnings. She was able to hold on to a few chickens. 
What she'd like to share with us is that she is very grateful for this organization helping her get a big water tank.
Your Time, Talent and Treasure.
Path From Poverty is blessed to have so many who believe in and support our cause. Your gifts make the difference. We could not transform lives in the impactful and deeply meaningful way that we do without  the support of all who understand, believe in, and support our mission.  All donations are welcome and can be provided by sending in a check or via online here.
Also, there are many way to get involved.  Consider joining us as a volunteer!
With love and gratitude,
The PFP staff and board