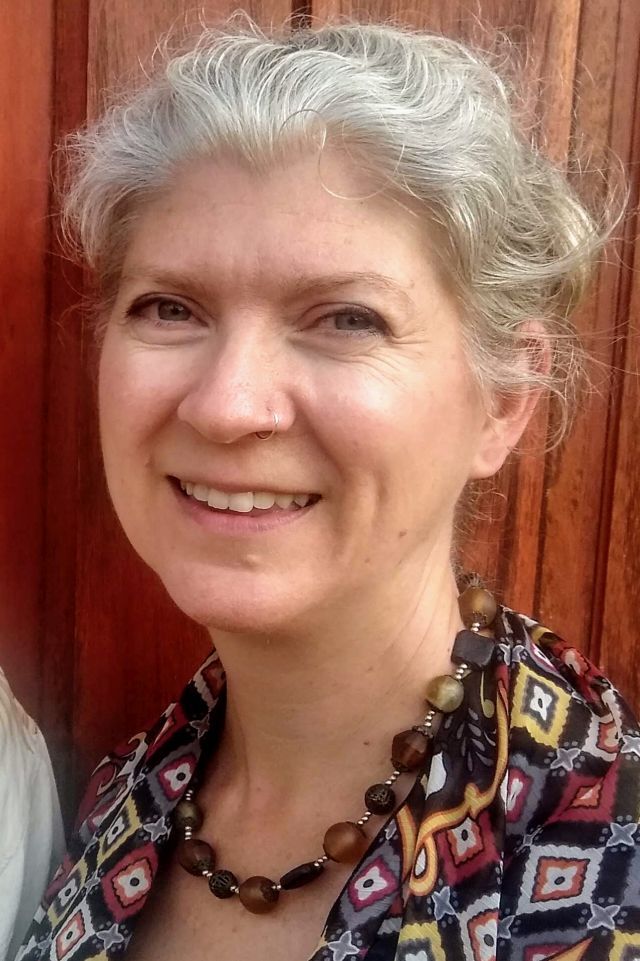 Kathryn Smith Derksen joined the PFP staff on April 7, as the Community Engagement Manager,  With a degree in Conflict Management, she's worked all over the world to empower the marginalized and support grass-roots work in development and peace.  
Kathryn and her family just moved back to Seattle after four years in South Africa, where she helped women develop their voice around gender-based violence and gain skills to mediate family and community problems. She also trained young people as peer mediators, and church leaders in community conflict. Prior to South Africa, Kathryn did similar work in Uganda with the Anglican Church and the Republic of Chad helping with Muslim/Christian dialogue.  
Kathryn's faith as an Anabaptist peacemaker has led her on this journey. She is also a professional musician, mother of two teenagers, and wife to Dan, another peacemaker.  
As the Community Engagement Manager, Kathryn will reach out to the faith based communities, civic organizations, and businesses to educate about, and encourage participation in, the PFP mission.  She will also be responsible for coordinating our fundraising teams and committees, and helping to ensure that our volunteers have the best experiences sharing their time and talent.
Kathryn looks forward to connecting with our friends and supporters, so please feel free to reach out to her. She  can be reached at kathryn@pathfrompoverty.org or 206-308-1356.