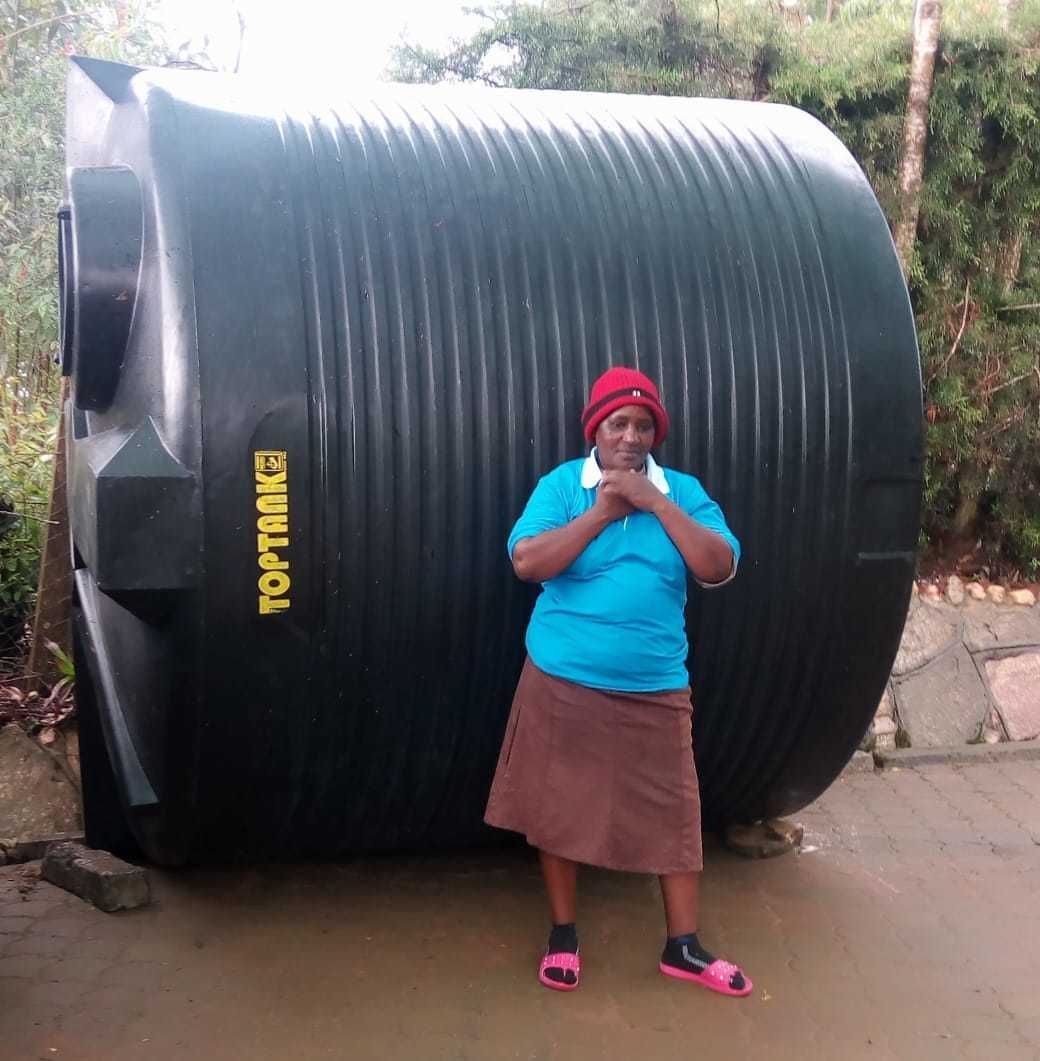 This is Veronica Mulinge Tei Wa Ngai of Women Group Mbooni Cluster.  She is 49 years old, married and blessed with 6 children only.  Her husband is a farmer and she makes bricks for selling as her income generating activity.  
Veronica was the lucky one to receive this gift tank for the month of November and she is so thankful.   She had this to say: NOTHING MOVES UNTIL YOU MOVE IT AND NOTHING CHANGES UNTIL YOU CHANGE YOUR MIND.
She says that her family would walk for 7 kilometers to fetch for water then on their way home, everyone collects firewood for cooking.  By doing all that, her girls could not make it to report to school the following day.  Now she can rejoice and enjoy.  Her commitment and also her girls have resumed back to school.  She is the happiest Woman ever. THANK YOU GOD.