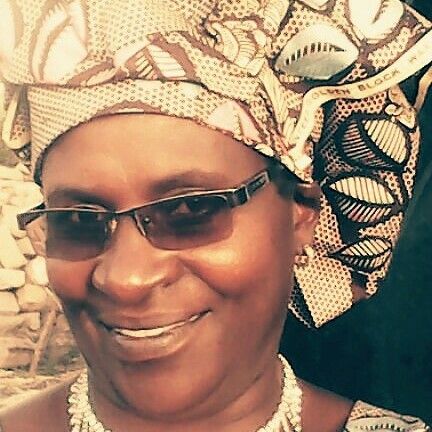 February 1, 2021
Regina has been with Path from Poverty for 15 years.  She currently has eight groups with 164 members.  She was in other clusters before she moved to this one.  Her other cluster was successful in getting water tanks, so she moved to a group that was not as organized.  Currently there are 87 women with tanks in her group; 77 women do not have tanks.
There are only 5 families with solar panels in her cluster.
The women have a wide variety of income producing activities:  they feed chickens, make ropes and baskets, plant trees and sell saplings, start seed beds, make necklaces, bangles and soap.  They also retrieve small-sized pallets from construction sites and resell them.  They retrieve the pallets by using a lorry. 
Women are always looking for ways to earn more money to buy more tanks.  Depending on how active the women's group is, it takes a year to save enough money to buy a tank.  Some groups take longer.  The women send their savings to a bank – they do not keep the money at home.
Regina visits the groups and teaches the women how saving money slowly means they can have a tank.  Their husbands don't believe it can happen and they don't help with the saving.  This changes when the first tank arrives and they know it is a reality.  Then the husband is motived to help and the wife wants to work even harder.
There have been lots of changes with the children as a result of the water tanks.  Diseases have dropped; kids are more confident; they are clean and their clothes are clean.  They go to school.
Adults also are not as ill, so they can do their work and take care of their families.
As their businesses grow, the women want to do more to expand their opportunities to make more money.  When they don't have to walk for water they can explore these ventures. 
They want to pursue small scale farming – such as bee keeping, having a green house to raise seeds/plants, and large chicken farms.  They keep about 20 chickens now; they want to expand that to 100-200 chickens – so they can sell them and their eggs.  Buying chicken feed is expensive, however.
Transportation continues to be a problem for women who must walk for water.  A person can only carry a 20 liter (5 gallons) can. There is a donkey in the cluster that can carry 5 small water cans.  There is no cart for the donkey to pull, although that might be a good idea.  The terrain here is quite flat, very few hills, but the surface is rough.
The women want to look for bigger projects and they need a way to finance these projects and pay the school fees for their children.  Most children only go to the 8th grade as they cannot afford the fees for the upper grades.
If there were a bank set up that would loan the women money and they could pay it back slowly, that would really help.
In addition, it would help to have a way to drill for water as often the tanks are empty. 
There has been drilling before, but people who did it left and took their machinery and pipes.
If they had wells, they would have to be protected (security) and maintained by someone.  Our young men could do that – they can do anything if they are trained and have a purpose.