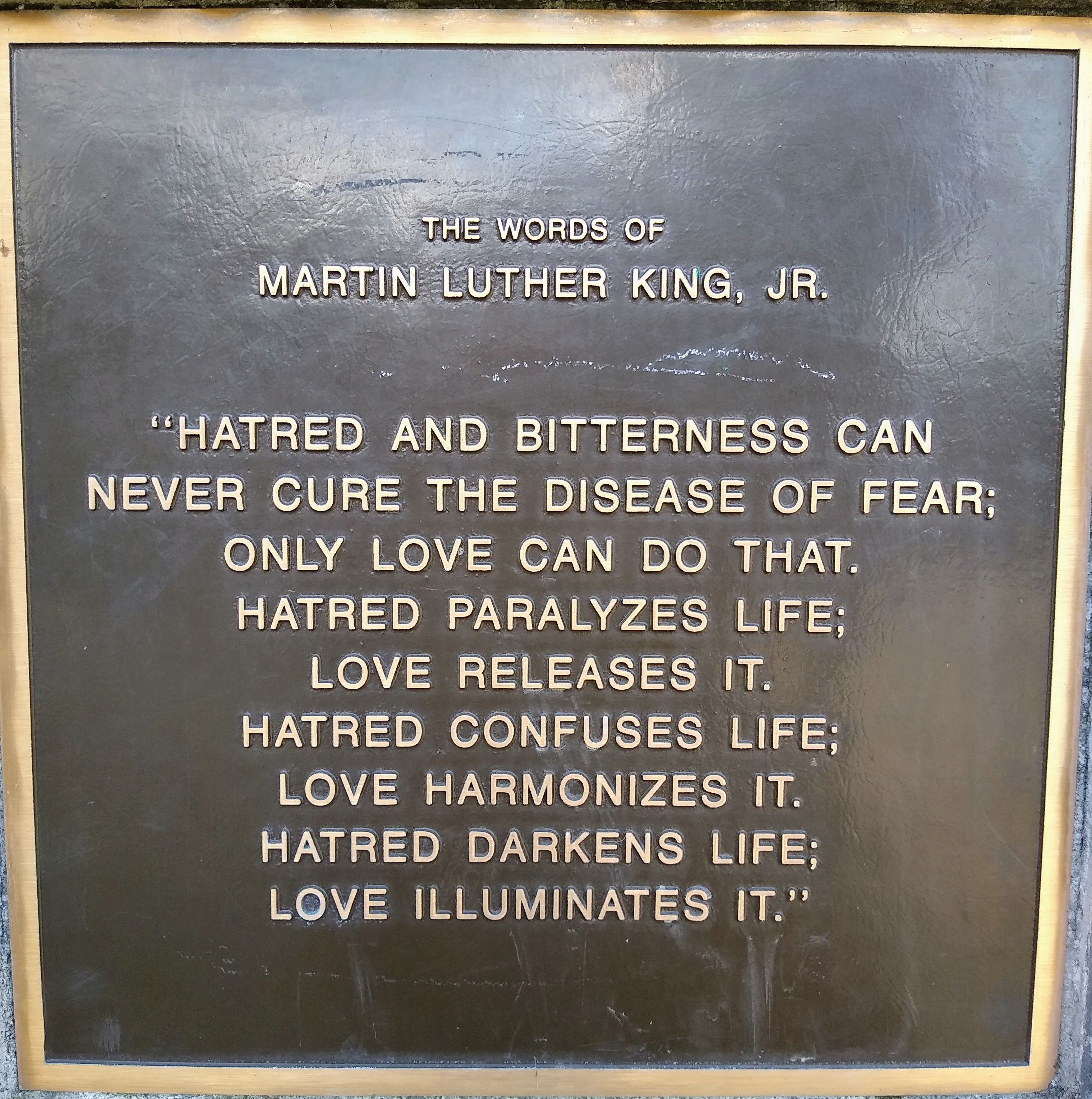 Today I get to share things I've been learning about Martin Luther King Jr's visit to Africa and how it shaped his work. Normally at this time of year, we are preparing for a Work Team trip to Kenya to serve alongside and learn from the women in Kenya. It is very sad to not be able to do that this year, the first year without a trip since we started 20 years ago. Learning from each other is an important part of Path From Poverty – we are not a charity organization handing out money, but endeavor instead for a reciprocal relationship of learning and respect.
Kwame Nkrumah, the first president of Ghana, provides an amazing example of reciprocal learnings. Growing up in the British colony, The Gold Coast, he came to the University of PA where he studied Ghandi and learned about the power of nonviolent positive action against colonial power. Years later, he invited Martin Luther King and Coretta Scott King to Ghana's independence celebration in March 1957, which in turn had a profound impact on the civil rights leaders.
"A month before his trip, King was disillusioned and in constant pain. Only a few months earlier, the Montgomery bus boycott successfully concluded. But the extreme violence that occurred afterward had King in despair. At the time, the US had neither a roadmap to desegregate nor the political will. King was losing hope."[1]
Standing with the half million people celebrating the new flag going up, King was very emotional, saying "Before I knew it, I started weeping. I was crying for joy. And I knew about all of the struggles, and all of the pain, and all of the agony that these people had gone through for this moment."[2] Experiencing this freedom for himself, King renewed his conviction to work for justice nonviolently. He went home and wrote the epic sermon "Birth of a New Nation," for his church, calling on Christians to "persistently rise up against the system of evil."
This is also the first time King uses the phrase, "Free at last," as he was inspired to continue the fight for freedom in the US after seeing Africans triumph for black liberation. The SNCC and activist youth movements were inspired by similar organizations in Africa.[3]
And I think another important thing was learned in Africa. King took the tradition of non-violence and developed it a step further – he introduced the creation of a Beloved Community in this sermon. He knew that after the fight, you have to be able to live together, and that compassionate resistance is the only hope for the oppressed and oppressors to live in peace.[4]
While I haven't found an article linking King's Beloved Community to Africa, I know from my own African experiences King would have seen this in his visits – the colonized figuring out how to live with the colonizer. The spirit of forgiveness and reconciliation lives very strongly in Africa. The sense of community is deep, and in a place where vision, and persistence is long, wisdom abounds. The idea of Ubuntu, 'I am because you are' sounds strange to American ears, with our individualism and 'rights.' But we see it in our partner groups in Kenya – members taking care of each other, and of non-members, even giving up their own tank for someone else to have one first.
King took this love of the Other, the strength in fighting for justice, the wisdom of nonviolence, and the vision of a Beloved Community, and changed this country. I love this story of a young African traveling to the US to learn about non-violent action, taking this back to Africa, then inviting an American prophet to visit; an important part of King's own journey as a leader. "Freedom only comes through hard labor," King saw in Ghana in 1957. There is still a lot of work to be done, and we pray that God equip us for this work in the Beloved Community.
[1] The African Roots of MLK's Vision | JSTOR Daily, By Mohammed Elnaiem,  February 14, 2018
[2] Ghana Trip | The Martin Luther King, Jr., Research and Education Institute (stanford.edu), from the King Encyclopedia.
[3] The African Roots of MLK's Vision | JSTOR Daily,
[4] MLK: The Birth of a New Nation - Legacy.com, By Legacy Staff, January 1, 2014