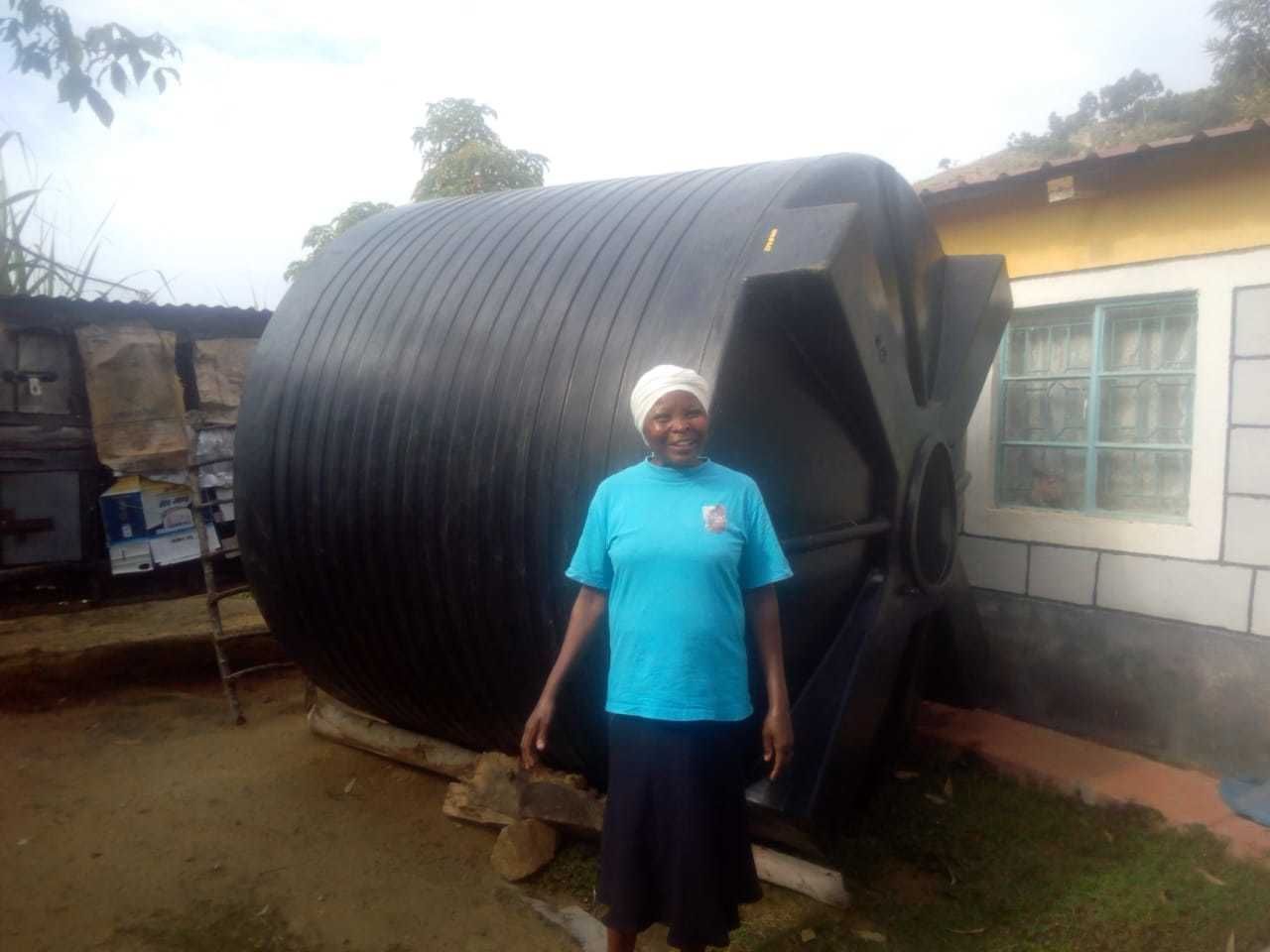 Veronica has been a member of the Tei Wangai Group of Path from Poverty since 2015. This is her first water tank! The Group is in the Mbooni region of Kenya.  Her family consists of twelve people including five girls and four boys, who attend school. In addition to her family, four additional community members will share the water tank. Veronica is the sole supporter of her family.
Every day she and her daughters walk for two hours to get water. The water is dirty and contaminated resulting in typhoid and diarrhea among other water-borne illnesses.
One of the severe challenges in her life is that three of her daughters were raped while walking for water and each daughter has a baby as a result. She is extremely grateful that with the water tank, her daughters are now safe.
Veronica saved her money for many months by pounding stones to make gravel and selling it. In addition to learning how to earn and save her money in Path from Poverty, Veronica has learned how to save time and share her burdens with other women.
With the water tank, she will also waste less time by having her children in the hospital being ill from contaminated water.  The tank will also mean more unity and improved relationships among her family.
Veronica is very grateful to have the water tank and thanks the donors who made it possible.