Shining Star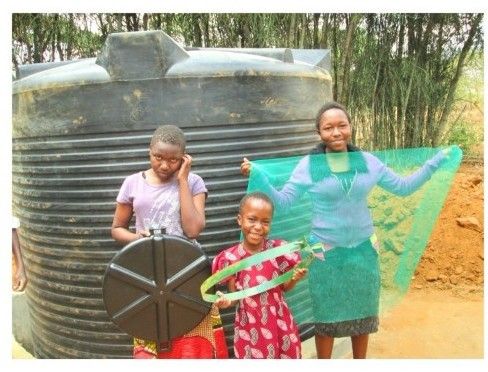 Hellen Syokau was 13 years old living in the Mbooni region of Kenya with her two sisters when several members of Path From Poverty's Ngoonzeo Women's Group met her. Both of their parents had recently died– her mother of cerebral Malaria, and her father of a heart attack, there was no guardian caring for them. Hellen had been taking care of her two younger sisters as best she could, but they were still at risk of exploitation, early marriage, starvation and continuing the cycle of poverty. Hellen and her sister's future was unpredictable with no hope of an education, proper nutrition or health care.
Her life took a major turn when the Ngoonzeo Women's Group embraced her and her sisters by visiting them consistently, and pulling together and hiring a woman to provide daily meals and care for the girls. Upon hearing of Ngoonzeo's extreme generosity and faithfulness to the least of these, Path From Poverty partnered with them by supporting the education of Hellen, who was beginning Secondary School (the equivalent of high school, but this level of schooling is not free in Kenya).
Since 2014, Hellen has received a proper education and support. She has thrived with the support of the Ngoonzeo Women's Group members. In 2015, the group even joined together to buy a small water tank for the family. Because Ngoonzeo members looked beyond themselves and cared for their community members together, they have started a wave of change which allowed Helen to attend secondary school and provide her the opportunity to walk a hopeful path.  They chose to put an orphan girl's needs above their own and have shown all of us the true meaning of selflessness.
Today Hellen is a beautiful teenager, is living with dignity and pride as she graduates from Secondary School and will be receiving her Kenyan Certificate of Education. Because of the power of women coming together to work for the good of not only their own families but their greater community as well, lives are being changed. The partnership of Path From Poverty with Women's Groups is a beautiful and powerful force of good. 
Hellen has proven to be a hard-working, bright student who has shown immense gratitude to her supporters. We received a sweet letter from her recently and it read "I am grateful to all of the people in the US that have helped me and my sisters, may God bless you." Helen is a shining star and a perfect example of what Path From Poverty is all about – helping women bring themselves out of poverty.