An Evening to Celebrate Empowering Women to Catch the Rain and Sun
Harambee 2019 is Path From Poverty's annual event to celebrate and raise money to continue the work empowering women in Kenya to catch their rain and sun.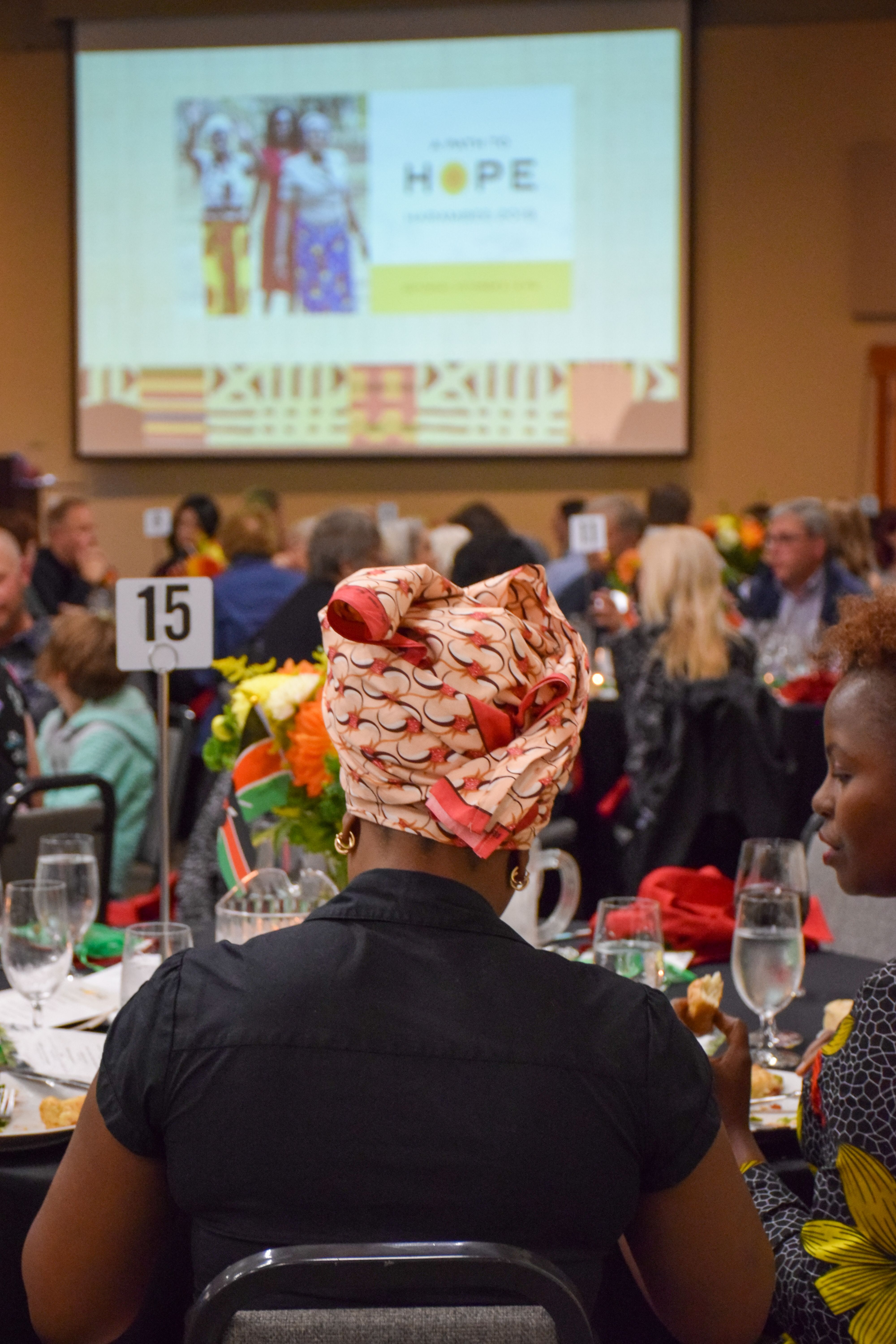 Harambee 2019 was held Saturday evening Oct 5 at the Mountaineers Center in Seattle.  More than 130 guests gathered to celebrate the work of Path From Poverty (PFP) in the last year and to raise additional money for future projects.  More than $120,000 was raised. We want to give a heartfelt thank you to all of you who attended the evening and to all of you who donated so generously.  
If you were unable to attend, we missed you, but it is not too late to donate.  Click here to donate online. 
Guests not only enjoyed an evening of music, good food and wine but they also participated in a raffle that included a getaway weekend to a nearby cabin and a downtown Seattle hotel as well as a beautiful handmade quilt and side table.  The grand prize for the evening was an all-expense paid trip to Kenya as a member of the PFP Work Team.  Click here, for more information on the trip that will run from Feb 26 – March 11, 2020.    This year guests once again also had the chance to do a little early Christmas shopping at the Kenyan Marketplace which features crafts and handmade items made by women in Kenya. 
The evening program was kicked off with a greeting from Kim McKoy, the new executive director. The keynote speaker was Dr. Alicia Apple, a pediatrician and member of the 2019 Work Team Trip to Kenya.  While Dr. Apple was on the trip, she had the opportunity to offer daily workshops that focused on helping the women and their families to be healthier.  Many of the women reported that these workshops were their first chance ever to talk to a doctor. 
PFP empowers women in Kenya to work together to raise money to purchase rain catchment tanks and solar panels. Without a rain catchment tank, women and girls spend about 5 hours each day fetching water that is usually not safe to drink.  PFP also gifts water tanks throughout the year.  In the last year, Kenyan women have purchased about 200 tanks and PFP has gifted about 200 additional tanks.  These tanks provide a family with enough water for most of the dry season.